It is unknown if long-term stress causes skin diseases. However, it is well known that stress can worsen conditions such as acne, eczema, hives, and cold sores. Long-term stress can also cause you to frown, worry, or pout, which causes constant muscular contractions and eventually creates permanent fine lines and wrinkles.
Long-term stress can hurt your immune system, making you more prone to infections and illnesses -- including those that affect the skin. It's well known that stress negatively affects many common skin disorders, including psoriasis, eczema, hives, and hair loss. High stress levels, especially if they are prolonged, can cause these conditions to flare up. Chronic stress is bad for your overall health as well, so if you are experiencing ongoing stress, you owe it to yourself to find healthful ways to relax and de-stress. ways.
Long term stress is bad for your body in general and takes a toll on your skin. Stress releases hormones that can trigger acne. This is why many adult patients will come in with acne flare ups during stressful times at work or at home. Stress also causes an exacerbation of a number of common skin disorders like eczema, allergies and psoriasis. This is because stress has very specific effects on the immune system which causes an exacerbation of these skin problems. For this reason, it is not uncommon for me to suggest to my patients that using stress relieving techniques like yoga or meditation might be helpful for treating their skin problems.
Long-term stress can also age us. In 2004, a study found that the white blood cells of mothers caring for chronically ill children aged more rapidly than those of the control group (mothers with healthy children). The women who perceived themselves to be under high psychological stress (even if they did not have sick children) also had accelerated cellular aging. All of these stress responses have even inspired the creation of an entirely new medical field called "psychodermatology" that specializes in using meditation, psychotherapy, and even antidepressants in conjunction with dermatologic medicine.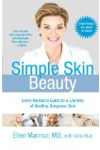 Continue Learning about Skin Care