It is believed there may be such a strong connection between emotions, including stress, and skin disorders that a new medical specialty has been born called "psychodermatology." This specialty holds that the mind and skin are very intertwined, especially in relation to conditions such as acne, eczema, hives, rosacea, psoriasis, and alopecia (hair loss). A lot of nerve endings are connected to the skin, such as those connected to the organs, so as emotions are played out neurologically, they can be expressed through the skin just as stress can be expressed through gastrointestinal symptoms, increased anxiety, or high blood pressure.
Stress is part of life, but chronic stress is bad for your health -- including the health of your skin. Chronic stress can impair your skin's immune function, which can lead to skin disorders. If you already have a skin condition such as eczema, acne, psoriasis, or hair loss, stress can make your condition worse and lead to flare-ups. People with stress-related skin problems often find that developing healthful ways to relieve stress is an important part of their treatment program. If you feel stressed, consider relaxation therapy, yoga, and exercise.
If a crisis is prolonged, cortisol and other stress hormones just keep pouring into your system. That's chronic stress and your body doesn't like to be in this unending, high wire state. While the cortisol is there to pump you up, you probably don't need to lift cars or jump off a fire escape. Yet it keeps on flowing, taxing every system and organ in your body, including your skin. It can also disrupt the formation of new collagen, and sluggish collagen production makes skin thinner and weaker. Blood vessels become more fragile. It's skin aging in a nutshell: As the skin loses its capacity to hold on to moisture and becomes less resilient, permanent lines become more visible on the surface. New skin cells don't form as quickly, and cell turnover may eventually slow by half. Without a good blood supply, oil glands slack off and skin becomes dryer still.

From The Mind-Beauty Connection: 9 Days to Less Stress, Gorgeous Skin, and a Whole New You by Amy Wechsler.

Watch as board certified dermatologist Dr. Anne Chapas discusses how stress can affect your skin health.
Nagging daily stress causes us to ignore good health habits, as most people turn to fast foods, high fat snacks, sugary desserts, and increased alcohol, as well as poor sleep. When you combine poor diet, lack of sleep, and sedentary habits with the chronic stress, perhaps it becomes clear how psychosocial stress directly influences skin aging and even skin disease.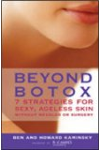 Sleep deprivation is just one form of stress, which is a demand on your body that calls on it to do something. For example, if you eat too much food, your body has to work harder to digest it. Other forms of stress are illness, trauma, emotional distress, and pain. In order to cope, the nervous system's sympathetic "fight-or-flight" mechanism goes into overdrive to conserve energy at the core and protect the heart and brain. This puts the skin into a weakened state. It also releases hormones such as adrenaline and cortisol, which increase the heart rate, raise blood pressure and blood sugar levels, and suppress the immune system.

Many studies have proven that chronic psychological stress stifles the immune system and impairs the epidermal barrier, which can delay wound healing and generate or aggravate skin disorders such as eczema. (Oddly enough, acute -- very short-term -- stress has been shown to enhance the immune system, in much the same way that sunlight has positive short-term effects. But those positive effects soon turn sour once stress becomes chronic.) One study compared people caring for a sick relative with a control group who didn't have that responsibility. The caregivers had significantly delayed healing of a skin biopsy by 24 percent in comparison with the control group. Experiments with mice have even discovered a link between chronic stress and a higher risk of developing skin cancer. Scientists at the Johns Hopkins Kimmel Cancer Center found that stressed-out rodents exposed to UV light developed skin cancer in less than half the time it took for nonstressed mice to do so.

When the cortisol level rises during stress, it triggers the sebaceous glands to produce more oil, and the by-product can be acne. Stress also amps up inflammatory reactions, which can make acne worse. A 2002 Stanford University study involving twenty-two students suffering from acne proved that exam stress worsened their conditions. Subjects who had the greatest increases in stress during examination periods also had the greatest exacerbation in acne severity.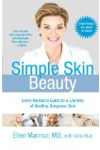 Continue Learning about Skin Care