Family history is the biggest intrinsic influence on the kind of skin you have. Genetics have everything to do with your skin's tendency toward dryness, oiliness, or sensitivity. A person inherits conditions such as psoriasis, acne, eczema, rosacea, and even a predisposition to skin cancers (which is tied to skin color). Genetics is the way your DNA deck has been shuffled. So if you have fair skin that tends to get red easily and is very sensitive, it's more than likely that your mother, father, or grandparents handed down that trait. Certainly, sensitive skin can be both generated or exacerbated by other factors (such as the use of irritating skin products), but you were also probably dealt a sensitive skin card in that DNA deck.

Heredity and ethnicity are obviously related (pardon the pun), and the skin color passed down from your parents plays an especially important role in your skin's relationship to the sun and to other factors as well. Types 1 to 6 are categorized by skin color and based on how each responds to UV rays. Dermatologists use this scale to gauge what kind of laser or light treatment is appropriate and safe for a particular skin type or color.

Type 1's, have pale skin with light eyes and tend to burn easily. They are prone to skin sensitivity and rosacea and, of course, sunburn. Because of this, they may be more predisposed to skin cancers such as melanoma. Asian skin is usually a Type 2 or 3 and has a propensity for producing brown patches, or melasma. Types 4 and 5 tend to be of Hispanic, African-American or Asian ethnicities, and are often more prone to hyperpigmentation, as is Type 6. Type 6s have very dark skin, and because they have more melanin, they almost never burn in the sun. (Remember that melanocytes produce melanin to absorb ultraviolet rays.) That increased melanin offers Type 6s more natural sun protection but also increases their tendency to hyperpigmentation. A tiny acne scar can become a dark brown stain, for example. So skin color and family history are important players in how your skin behaves from the very beginning.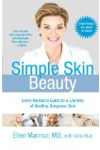 Your heredity and ethnic background influence the appearance of your skin and the kinds of skin conditions you're likely to develop. For example, African Americans and Hispanics are prone to a condition called Pseudofolliculitis barbae. This condition develops when highly curved hairs grow back into the skin, causing red, itchy, painful bumps. And darker skin may scar more often than light skin if it is cut or burned. In addition, it can be harder for doctors to diagnose certain conditions in people of color; among others these include psoriasis, eczema, and melanoma, a serious form of skin cancer. People of every skin color need to do regular skin self-exams and learn how to identify possible skin cancers. And even people with dark skin need to protect themselves from excess sun exposure.
Continue Learning about Skin Care