A hemangioma birthmark on a baby is a benign lesion of endothelial proliferation of blood vessels with spontaneous involution and resolution over time. In fact, about 50% resolve by 5 years of age, and 90% by 10 years of age. They may appear as a strawberry appearance or darkish blue when deeper under the skin. Most are on the head and neck area and are asymptomatic except for the appearance of a red to purple/red elevated lesion on the skin.
This type of birthmark often looks like a bloodred, raised, strawberry-type lesion. Made up of a cluster of tiny blood vessels, hemangiomas often become bigger and more pronounced before getting better. That's because hemangiomas typically grow in size over the first year of life and then begin to shrink and fade from the center out. By the age of 5 years, about 50% will
have disappeared. By the age of 10, 90% will be gone. These birthmarks do not need to be treated or removed unless they are located in areas where they may interfere with important functions such as over the eyes (where they may interfere with vision) or in the mouth or throat (where they can interfere with breathing or eating). Other reasons to remove this type of birthmark are cosmetic (some specialists recommend surgically removing any large hemangioma on the face) or those in locations easily bumped, since hemangiomas are prone to bleeding.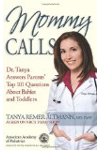 Continue Learning about Skin Care