From a doctor's perspective, the only real "skin type" classifications are Fitzpatrick Skin Types 1 to 6. Categorized by skin color, they gauge how a skin type responds to the sun. They may reflect ethnic variations in skin color as well. Type 1 is extremely fair and prone to sunburns, while Type 6 is very dark skin that rarely if ever burns. This scale assists a dermatologist in choosing the appropriate treatment for a patient. For example, one kind of laser may be safer for a particular skin type than another. Sure, a description such as "pale white skin that's usually sensitive" is pretty general, and each complexion is uniquely unpredictable and changeable. However, it's still a decent way to gauge how to treat it.

Even though most of us do not fit perfectly into a single rigid physical description, this classification system provides a general scale from lightest to darkest and corresponds to key problems that often crop up for each. In fact, feel free to put the word "usually" in front of the description and issues, as in "Type 1 usually has pale skin, light eyes, and blond or red hair, is usually Caucasian, and usually has redness and freckling." Most Asian women, for example, would be classified as a Type 2, with light skin and dark hair and eyes, and they usually have sensitive skin and hyperpigmentation issues.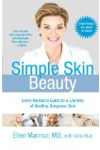 The Fitzpatrick Classification Scale is a system used to classify a person's complexion and tolerance to sunlight. It was developed in 1975 by Dr. Thomas Fitzpatrick at Harvard Medical School, and is widely used today. However, it was originally developed on Caucasians, so there is some question about its usefulness in evaluating African Americans, Latinos and other people of color.
Continue Learning about Skin Care