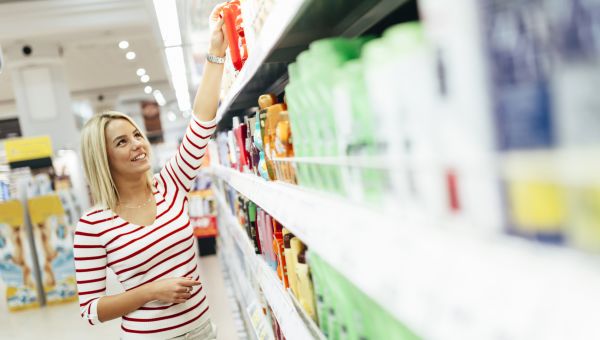 8 Ingredients Your Skin Will Love and 9 It Might Hate
There are hundreds of skin care ingredients, including many with fancy names and expensive price tags. But there's very little science to most of them, and no science to many of them. The list of ingredients that really can make a difference in the skin is small. These eight are examples of some that you can slather on with solid scientific backing:
• Vitamin A
• Vitamin C
• Vitamin B3 (niacin, or nicotinamide)
• Vitamin B5 (pantothenic acid)
• Vitamin E
• Alpha-hydroxy acids
• Ubiquinone (small-molecule antioxidant)
• Ferulic acid (small-molecule antioxidant)
Possible Enemies
One of the tricks to using skin products is to not only find the ingredients that will help you but also avoid the ones that may damage or irritate your skin. Some ingredients you should think about avoiding:
Imidazolidinyl urea and diazolidinyl urea: They're used as preservatives to prevent bacterial growth (not fungi), but they're also a relatively common cause of contact dermatitis.
Fragrances: They may smell good, but these little molecules are responsible for allergic reactions in as much as 14% of the population. Most skin care products don't really need added fragrances. But without the added fragrance, some—like soap —simply smell like the fats they are made from.
Sodium lauryl sulfate: It's commonly used in shampoos and cleaners to create suds and is relatively safe, but longer contact time can cause irritation and dryness because the detergent strips the skin of lipids.
Mineral oil: Used as a base in some products, it may interfere with perspiration.
Monoethanolamine (MEA) and triethanolamine (TEA): They're common pH stabilizers, but when they're exposed to air, they form potentially irritating substances called nitrosamines. And they have a tendency to clog pores and create blackheads.
Toluene: This chemical solvent, which the EPA designates as hazardous waste, is found in fingernail polish. Toluene can cause headaches, eye irritation, and memory loss. Those won't kill you, but if you don't feel good, it's worth experimenting to see if beauty products could be the source of your general blahness.
Dimethylethanolamine (DMAE): This common "instant facelift" ingredient in wrinkle creams actually does its work by causing cell damage and swelling. Sure, the wrinkles will go away temporarily (they also will if you're slapped in the face), but that doesn't mean it's good for you.
Just how young or old is your skin? Find out with the Skin RealAge Test.

Blueberries, dark chocolate and sunscreen are three things you need to keep skin beautiful, supple and smooth. Antioxidant-rich foods such as berries, dark chocolate, cantaloupe, citrus fruits and leafy greens provide the vitamins ...
you need for skins elasticity. Avoiding smoking prevents premature aging. But the number-one way to keep skin gorgeous is to stay out of the sun and away from tanning beds. The suns radiation causes skin damage, including wrinkles, age spots and skin cancer. Use a sunscreen that protects against UVA and UVB rays in an SPF of 15 or higher, and reapply often.
More