Your shoulder joints consist of three bones (the clavicle, scapula, and humerus), and they're essentially what give you the ability to rotate your arms in many different directions. The top of the humerus bone lies on a shallow shelf of bone within the shoulder, like a golf ball on a tee. Some shoulders dislocate easily because the top of the humerus falls off a damaged joint, just like a ball on a chipped "tee."

This anatomy allows a wide range of motion, and allows you to swing clubs, play tennis, and do the backstroke. But that wide range of motion also makes it the most prone to dislocation.

People who play sports with throwing motions are at most risk of suffering an injury to their shoulder joints, especially rotator cuff injuries. You can most likely avoid shoulder problems by paying attention to your arm position during movement. Avoid any exercises that require you to put your hands outside of your line of vision. In those positions, you're more likely to pull the ball further from the golf tee than it wants to go.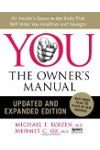 Continue Learning about Shoulder