Herpes zoster (shingles) affects about one million people every year in the U.S. Shingles is triggered by the varicella zoster virus, which first causes chicken pox and then lies dormant in the body.
Shingles is caused by the same virus that causes chicken pox. After you suffered that bout of chicken pox as a child, this virus stays in your system throughout life. It can affect a nerve root in your spine 50 or 60 years later to cause the intense pain associated with this weird ailment.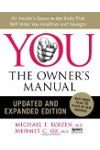 Shingles is caused by the herpes zoster virus, which also causes chickenpox. If you had chickenpox when you were younger, then as you get older, the same zoster virus can reactivate in the form of shingles.
Continue Learning about Shingles