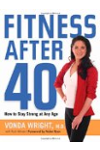 Heel step downs are a great exercise for preventing shin splints. Here's how:
1. Stand with your feet together and take a natural step forward.

2. As you heel strikes the floor in front of you, prevent your foot from flexing down as you transfer your weight forward. This forces your anterior tibialis muscles to contract as they lengthen and mimics the foot action during running.

3. Return your foot to the starting position, and repeat on the other side.

4. Perform ten of these step downs on each side.

5. When you have mastered this with short strides, you can increase your stride length to make the exercise more difficult.