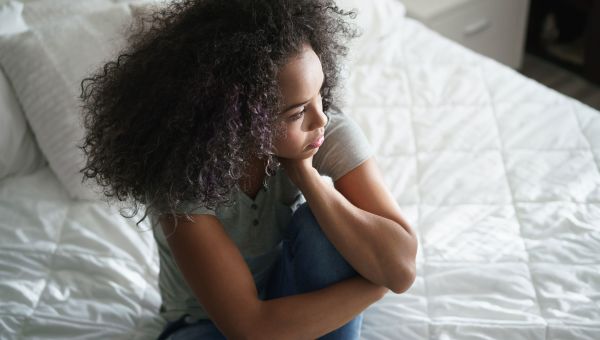 Sexual assault and harassment may have lasting health repercussions for women.
According to a new study in JAMA Internal Medicine, the long-term repercussions of sexual assault can be lurking below the surface, waiting to spread its damage far and wide. Researchers looked at the history and health of 300 middle-age women who had (sometimes decades earlier) been sexually assaulted. They found that it was clearly associated with present-day anxiety, depression and poor sleep. Those who had suffered sexual harassment at work had an increased risk of high blood pressure and poor sleep.
Many women carry the burden of their assault in silence. According to the CDC, 63 percent of sexual assaults are not reported to the police. And many women may not be aware that there's a connection between their past experience and their current health.
So if you have been assaulted, tell someone—a therapist, a loved one, a friend, someone in a support group. You deserve to have your physical health protected from assault too! For help and support, go to www.RAINN.org or call the National Sexual Assault Hotline at 800-656-HOPE.
Medically reviewed in January 2020.