If you have been raped, it is critical for your physical and emotional health to receive medical attention as soon as possible, even if you have no obvious injuries. Your first reaction might be to take a shower and try to forget what happened. That is understandable, but you may wash away evidence that is crucial if you want to prosecute the rapist. Even if you do not want to press charges right now, you could change your mind in a few months or years. If you have evidence collected, you can always use it later. Collecting evidence involves going to a hospital and asking for a rape kit, which is designed specifically for collecting evidence of sexual assault, including semen and blood.If you go to the hospital:
Try to have a friend, relative, or rape crisis counselor go with you as an advocate.
Be aware that most states have passed legislation to ensure that rape exams are free of charge.
Bring a list of medications you are taking; a change of clothing if you are still in the same clothes; or the clothing that you were wearing during the assault, if you have changed your clothes. Ideally, when you go to the hospital, an advocate from your local rape crisis center should meet you there. You should also ask to see a trained sexual assault nurse examiner in the emergency room. Some hospitals have specialized programs staffed by nurses or doctors who have received extensive training in the medical, legal, and emotional issues associated with sexual assault. The programs are designed to provide sensitive medical exams and the best evidence possible for prosecution.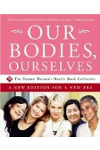 Continue Learning about Sexual Abuse