Rape can cause physical injuries to any part of the body. Therefore, you should request for a thorough examination that includes and/or results in the following:
A verbal history of the sexual assault and related medical concerns. You will be asked to give a detailed description of the assault, which will be written down. Although it may be difficult to talk about these details, they are important so that the medical provider knows where to check for injuries and what evidence to document, such as bruises, scrapes, and other injuries.
A pelvic exam. In collecting evidence, the practitioner will look for the presence of semen if you were raped by a man. However, semen may not be present after a vaginal or anal rape. The practitioner will also comb your pubic hair for the possible presence of the perpetrator's pubic hair. This medical evidence will be made available to police or others only with your written permission.
Examination and treatment of any external injuries. The practitioner will examine you for any external injuries and may photograph bruises or other marks to document the assault. If bruises emerge after the exam, take pictures of them and call the examiner so that the information can be added to your record.
Treatment for prevention of sexually transmitted infections (STIs). The practitioner will recommend giving you two shots of an antibiotic in your buttocks.
Treatment for prevention of pregnancy. If it is possible that you will become pregnant as a result of the rape, the doctor or nurse may offer you emergency contraception, sometimes called "the morning-after pill".
Information about AIDS/HIV. It is possible to be infected by HIV through a sexual assault. To treat potential HIV infection, you need medication immediately. Although not available everywhere, there are promising new treatments that help prevent HIV infection if taken right away. However, these drugs are controversial and you should take them only after they have been fully explained to you.
A follow-up exam. Although you may feel physically recovered shortly after the rape, ensure there is a follow-up visit that includes tests, treatment for STIs, and a pregnancy test.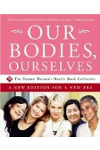 Continue Learning about Sexual Abuse