The consequences of sexual abuse vary from survivor to survivor, but if you put a group of men and women survivors in a room and created enough safety, they likely would say many of the same things about their lives.
They would talk about struggles with self-esteem, oftentimes feelings of self-hatred they may have led to feeling suicidal, struggles with wanting to act on suicidal impulses, and for some, dealing with the after-effects of suicide attempts. Many survivors will never read these words because they did not get the help they needed and tragically ended their lives.
There is hope and healing possible for all survivors, I believe.
Many survivors face many difficult mental health challenges, including major depression; anxiety issues, including panic attacks; post traumatic disorder—including symptoms like flashbacks, intrusive memories, and hypervigilance; compulsive behaviors and addictions-including alcoholism, drug addiction, sex addiction, gambling addictions, and workaholism.
Many survivors struggle with allowing any intimacy in their lives. Their ability to trust has been so wounded that they are unable to allow anyone to even be kind to them. They expect people will hurt them and reject them, so they keep people at a distance.
Sexual orientation confusion, sexual functioning difficulties, and poor body image are also common problems. Some survivors struggle with eating disorders, including bulimia and anorexia.
Adverse childhood events include sexual abuse. These events have a profound impact on the developing brain that results in a wide variety of long term outcomes. According to Lanius, Vermetten and Pain in the book, The Impact of Early Life Trauma on Health and Disease (2010), indicate a litany of health problems adults who were abused as children exhibit, such as:
depression
addiction
anxiety
suicidality
PTSD
antisocial and violent behaviours
personality disorders
sexual disorders
smoking
liver disease
heart disease
poor work performance
This is not an exhaustive list. It certainly indicates that early life trauma, such as sexual abuse, can have a profound and comprehensive impact on an individual throughout their lifetime.
Whether or not the signs of abuse are physical and obvious, sexual abuse in childhood can have lifelong consequences. Women often blame themselves long after the abuse has ended—for not saying no, not fighting back, telling or not telling, having been seductive, or having trusted the abuser. As victims of incest and abuse, you may have lots of sex with many partners in order to feel accepted, or to erase or overpower the memories of abusive sex. You may run away from home to escape the abuse, experience depression, and use drugs and alcohol to dull the pain.
To heal from the trauma of incest or early sexual abuse, you need to tell your stories to people who can understand and empathize. Talking with others in counseling or support groups may break the silence, help you gain perspective, and end the isolation. Some women find it necessary to confront the family member who perpetrated the abuse. This is a frightening task, but it can also be rewarding.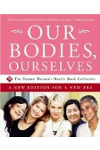 Continue Learning about Sexual Abuse