Most sexual assaults are committed by someone you know rather than a stranger. In either case, you can take steps to protect ourselves.
Safety in social situations. Pay attention to how you feel. If you want to end a date or leave a party, say so, even if you are afraid or embarrassed. If you drink alcohol, keep an eye on your drink. Drugs are available that can be slipped into drinks to tranquilize a person and induce a blackout.
Safety in intimate relationships. Learn to recognize potentially abusive relationships. An abusive or unhealthy relationship involves disrespect, fear, jealousy, possessiveness, and controlling behavior.
Safety at home. Make sure entrances are well-lit and windows and doors are securely locked. Use only your last name on your mailbox. Find out who is at your door before opening it for anyone.
Safety in your neighborhood. Arrange to walk home with people you trust. Get to know the people who live in your apartment building or on your street.
Safety on the street. Be aware of what is going on around you. Walk at a steady pace, and look as if you know where you are going. Dress so you can move and run easily. If possible, walk in the middle of the street, avoiding dark places and groups of men. Carry a whistle around your wrist. Always check the backseat of your car before getting in, and keep the car doors locked while driving. Avoid groups of men on public transportation. Avoid hitchhiking.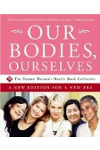 Continue Learning about Sexual Abuse