Child and teen sex trafficking often starts between the ages of 12 and 14. Many of these girls have been abandoned, have run away from home, or have been sold into the trade. They live on the streets and feel that the only way to support themselves financially is to solicit their bodies for sex. It's not uncommon for these youths to fall victim to drug abuse...and the only way to support their developing habit is to make money by selling their bodies. Sex traffickers lure and prey upon these vulnerable and needy teens. They know the these children won't make it on their own so they abduct them, pressure them through deception, make false promises, force them to leave home, and keep them from any hope of reconnecting with someone they know by isolating them from civilization. The pimps become the sole provider and the teen becomes a silent prisoner to his/her own life. Many of these teens are helpless and have no other means to survive.
So - who is stealing the innocence and childhood from these teens? I wish I could paint you a mental picture of the typical trafficker, or pimp...but I can't. Traffickers come from every walk of life. Both men and women run sex rings and it's a profitable criminal industry. Traffickers who have a ring of victims, usually have a "bottom," or the person who's at the top of prostitution ladder. This person is usually a victim that has been with the trafficker for a long time and has earned his or her trust. The bottom is responsible for collecting money from the teens, disciplining them, and getting new recruits.
If you suspect child sex trafficking or human trafficking, report it. Call the National Human Trafficking Resource Center (NHTRC) at 1-888-373-7888. This is a national, toll-free hotline, with specialists available to answer calls from anywhere in the US, 24 hours a day, seven days a week, every day of the year related to potential trafficking victims, suspicious behaviors, and/or locations where trafficking is suspected to occur.
Since the demand for prostitutes exceeds the supply, a criminal trade in women and girls has developed throughout the world. Traffickers use force, coercion, and lies to recruit, transport, and exploit people as forced labor or slaves. The CIA estimates that between 700,000 and 2 million women and children are trafficked internationally into prostitution, sex entertainment, and forced labor and that about 50,000 women and children are trafficked into the United States every year. The growth of sites on the Internet promoting sex tourism fuels the rapid growth of the trafficking industry.
Traffickers often provide fake passports and visas for the women they recruit. They commonly charge large fees for documents, airline tickets, and room and board, and then require the women to pay them back. The women are often indebted for years and are moved from city to city and brothel to brothel. Women who are trafficked are also routinely criminalized by immigration services, do not have access to health care, and are isolated. Traffickers and pimps use the technique of "seasoning" by repeated rapes so that new recruits will accept being prostitutes. Trafficked women and children are also extremely vulnerable to battering, injury, and sexually transmitted infections, but this violence is frequently defined as acceptable "rough sex" or "an occupational hazard".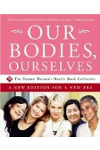 Continue Learning about Sexual Abuse