Many women have trouble reaching orgasm. In this WisePatient video, neuropsychologist Marsha Lucas, PhD, author of Rewire Your Brain for Love, explains some of the emotional issues that can get in the way of great orgasms.
A common complaint from women is a complete lack of orgasms or an inability to have an orgasm with a partner. In a survey of 862 sexually active older women, about 13% of the women reported that they had experienced orgasms rarely or not at all during the past six months. As with other sexual dysfunctions, female orgasm difficulties can stem from physical and emotional causes, as well as issues involving the couple's relationship or sexual practices. Often, it's the result of a combination of factors.

If you've been able to have orgasms with your partner in the past, your healthcare provider will investigate possible physical causes. These might include vaginal atrophy, nerve damage from pelvic surgery (such as a hysterectomy) or even long-distance bicycle riding, vaginal pain, depression, or side effects of medications such as antidepressants. A partner's sexual function changes, including erectile dysfunction or premature ejaculation, may also result in orgasm problems for women.

A large number of women have never had an orgasm or have had difficulty reaching one. Sometimes, they just need more information. Sometimes, shame about exploring and touching their bodies may keep them from learning to bring themselves to orgasm through masturbation. Sexual, physical, or emotional abuse (past or present) may also impair their ability to have orgasms. If you have been sexually abused in the past, sexual arousal may re-stimulate mental and/or physical memories of the abuse, and you may experience fear, terror, flashbacks, even a loss of sensation sometimes called sexual anesthesia; physically, you may have an aching sensation, discomfort, or even pain. To explore how to have an orgasm, try masturbating using a vibrator, reading books, or watching a video about it, asking a partner to help, or joining a therapy group focused on sexual issues.
Here are some problems that may get in the way of having an orgasm with a partner:
You don't notice or misunderstand what's happening in your body as you get aroused.
You are too busy thinking about how to do it right, wondering why it doesn't go well for you, what your lover thinks of you, whether your lover is impatient, or whether your lover can last.
You are afraid of asking for too much and seeming too demanding.
You are apprehensive that if your lover concentrates on your pleasure, you will be pressured to come—and then you don't.
You are trying to have simultaneous orgasms, which seldom occur for most of us.
You are in conflict about, or angry with your sexual partner.
You feel guilty about having sex and so cannot let yourself really enjoy it.
You, or your partner, think that women should only have orgasm through penetration of the vagina, and that is not working for you.
You have fallen into a pattern of "faking" orgasm to please a partner or to get it over with.
Not being able to reach orgasm with a partner may be a clue that the relationship itself has problems and needs to change in some way. It may also be that you or your partner(s) need to learn more about women's sexual arousal and response. Or, perhaps you and your partner(s) would benefit from learning how to communicate better about sex.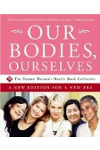 Continue Learning about Orgasm