What is an orgasm?
Orgasms are the sudden release of built-up sexual tension. Orgasms feel different for every person, and the same person may even feel different during each orgasm they have. Usually orgasms involve muscle contractions that feel like very pleasurable pulsations in the pelvic area that are quickly followed by a sense of relaxation. Both males and females can have orgasms, and they may happen during almost any kind of sexual activity.
What is orgasm, after all? It's the explosive release of sexual tension, when that tension crosses a certain threshold. If the orgasm fails to dissipate a bunch of that tension, then another orgasm can happen again soon, as long as you continue to add more stimulation and tension. (This isn't really true for men. When a man ejaculates, his body shuts down sexually -- it's called refraction -- and he truly can't get aroused. This helps explain why men tend to fall asleep after sex. If a guy can control his ejaculation, he could orgasm again, but that's a pretty demanding skill.)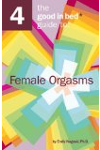 More About this Book
The Good in Bed Guide to Female Orgasms
Want to learn how to achieve 487 different kinds of orgasms?If so, you're reading the wrong guidebook. Despite what many in the media would have you believe, there's no such thing as a rainbow...
An orgasm isn't always the dramatic event that Hollywood portrays it to be, says obstetrician and gynecologist Dr. Evelyn Minaya. Find out what actually happens in your body during an orgasm by watching this video.
Dr. Evelyn Minaya - What is an orgasm?
For some of us, orgasm is a special source of sexual pleasure. It can be mild, like a hiccup, a sneeze, a ripple, or a peaceful sigh; it can be a sensuous experience, as the body glows with warmth; it can be intensely physical or even ecstatic, as we lose awareness of ourselves for a time. Orgasm can be primarily physical, but it usually has emotional aspects as well. Feelings of intimacy can enhance your orgasms, which in turn can enhance intimacy. An orgasm may feel totally different at different times even with the same person, and when you masturbate or make love. It may feel different with a finger, fist, penis, or dildo in the vagina, or a vibrator on the clitoris.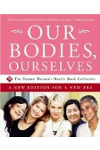 Continue Learning about Orgasm
What is an orgasm? An orgasm is a release of built-up sexual tension and a source of sexual pleasure for both men and women. For women, the vagina and clitoris become engorged with blood, leading to contractions of the vagina. For ...
men, blood flow causes the penis to become erect, usually causing the release of semen at the point of climax. Orgasms are experienced differently by different people, depending on the type of stimulation used, such as masturbation, clitoral stimulation, a sense of intimacy with a partner and other factors. Learn more about orgasms with expert advice from Sharecare.
More