The ejaculation reflex allows for delivery of the sperm during the climax in sexual intercourse. Nerve messages from the brain and from the nerves of the penis are needed to trigger the nerve reflex that causes contraction of the passages leading from the testicles containing sperm. The sperm and fluid from the passages travel to the urethra, but are not allowed to go backward into the bladder. This is because the muscles at the bladder become tight and close off the bladder. The time of release of the sperm and fluid and the feelings associated at the time are the orgasm. At this moment, the muscles around the urethra contract to ensure ejaculation of the fluid and sperm.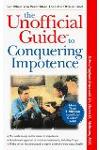 More About this Book
Unofficial Guide to Impotence
The Unofficial Guide to Conquering Impotence delivers the inside scoop on impotence: the truth about Viagra, what treatments really work, and how lifestyle changes can aid in conquering...
Continue Learning about Orgasm