Endorphins are released during orgasm and can provide varying degrees of pain relief. Oxytocin likely plays a role as well. According to a study conducted by sexologist Beverly Whipple, professor emeritus at Rutgers University, when women masturbated to orgasm "the pain tolerance threshold and pain detection threshold increased significantly by 74.6% and 106.7%, respectively," as measured by a sensory device designed to produce a report of pressure vs. pleasure. With these encouraging results in mind, try pleasuring yourself sexually the next time you have a headache, instead of turning off. You very well may end up feeling fantastic and pain free. Endorphins block pain signals from reaching the nervous system and thus are critical to maintaining optimum health.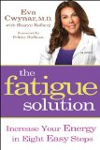 Continue Learning about Orgasm

What is an orgasm? An orgasm is a release of built-up sexual tension and a source of sexual pleasure for both men and women. For women, the vagina and clitoris become engorged with blood, leading to contractions of the vagina. For ...
men, blood flow causes the penis to become erect, usually causing the release of semen at the point of climax. Orgasms are experienced differently by different people, depending on the type of stimulation used, such as masturbation, clitoral stimulation, a sense of intimacy with a partner and other factors. Learn more about orgasms with expert advice from Sharecare.
More