Ejaculating too quickly is one of the most common sexual problems. When semen shoots out too soon - say, faster than a round from an Uzi - it can cause angst in men and stop a satisfying sex session in its tracks. Premature ejaculation can be caused by a number of things, including medication, hormonal changes, high blood pressure, and stress. One of the other causes: An enlarged prostate. Since the prostate generates 95 percent of the substance that comes out during ejaculation, it's no wonder that it has a lot to say about what comes out and when. Since an enlarged prostate gets more stimulation during sex, the friction can stimulate orgasm - leading a man to ejaculate whether he wants to or not.
Premature ejaculation affects one-third of men. Some treatment options include anti-depressant medications (SSRIs) and other behavioral techniques. Some docs suggest the man masturbate an hour or two before sex to help delay ejaculation during sex. Another technique is called the squeeze technique, in which you squeezes the penis at the point where the head meets the shaft for several seconds, right before a man feels like he's going to ejaculate. That should help delay orgasm; wait 30 seconds, then continue.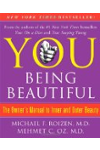 Premature ejaculation, or PE, is the most common type of sexual problem. Experts estimate as many as 30 percent of all men struggle with it. Most men can maintain intercourse for an average of about two to five minutes before ejaculating; men with PE last somewhere between 15 and 60 seconds and can orgasm with any direct stimulation. This often worsens with age.
According to the International Society for Sexual Medicine, premature ejaculation (PE) is "a male sexual dysfunction characterized by ejaculation that always or nearly always occurs prior to or within about one minute of vaginal penetration; inability to delay ejaculation on all or nearly all vaginal penetrations; and negative personal consequences, such as distress, bother, frustration and/or the avoidance of sexual intimacy."
Continue Learning about Premature Ejaculation