Just as some medications reduce erectile function, others may actually diminish libido. Probably the most common are antidepressants in the SSRI (selective serotonin reuptake inhibitor) family: fluoxetine (Prozac), sertraline (Zoloft), escitalopram (Lexapro), and others. These drugs tend to lessen sex drive, and they can lead to difficulty with orgasms in both men and women. If the problem is significant, sometimes the addition of buproprion (Wellbutrin) will help, or a change in treatment may be necessary.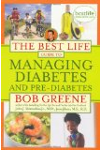 There are many medications that can affect one's sex drive. One of the most common class of medications is SSRIs that are prescribed for depression. These can leave some people feeling zapped of sexual interest and desire. Tranquilizers given for anxiety and panic attacks can also take away people's sex drive.
Any medications that affect the production of hormones can also adversely affect a person's sex drive. Examples of these are hormonal birth control, medications to lower cholesterol, medications for polycystic ovaries, medications for endometriosis, medications given after breast cancer treatment, and also some medications given for enlarged prostate or for hair growth. As you can see, there are many different medications that can affect one's sex drive.
Continue Learning about Sex Drive (Libido)