Obstetrician and gynecologist Dr. Jennifer Ashton discusses what a woman can do to boost her libido. Watch Dr. Jennifer Ashton's video for tips and information on women's health.
Women having trouble with arousal, desire, lubrication, or all of the above can see a doctor for medical or hormonal treatment methods, but don't hesitate to try your own methods too. Some options:
Go novel. Desire increases with new situations, new stimuli, new anything. So maybe it means taking a bath before sex or using the recliner for other things than watching TV. Or maybe it means the two of you take lipstick and write sexy messages on each other as a method of foreplay. Doesn't matter what you do, as long as you break up routine and drive up desire.
Add lube. We all know that there's nothing pleasurable about sex if the glide and ride feels about as smooth as a ride in a car without shock absorbers. For the smoothest results, you want oil or silicone lubricants. The only problem is that they degrade latex, so use water-based lubes if you're using condoms.
Be honest. First, with yourself. Ask yourself about your anxiety and feelings about the relationship. Then, talk with your partner. Though it's not an easy conversation, men should know what they can do to help increase your pleasure and mood -- be it with more foreplay, more romance, or more everyday conversation.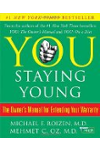 Continue Learning about Sex Drive (Libido)

Medical problems, stress and aging are just some of things that can lead to problems with sex drive, or libido. Female sexual problems are very different from male sexual problems (including penis disorders), but both men and wome...
n are influenced by hormonal changes that could affect their interest in sex. Your doctor can help diagnose low libido and work with you and your partner to determine the cause. Learn more about ways to improve sex drive with expert advice from Sharecare.
More