If you feel like you've lost some of your sex drive, try these tactics for restoring some of your long-lost libido:
Ask yourself what happened in your relationship when you noticed your sex drive changing. If you can ID the out-of-bed problem, it can help lead to an in-bed solution.
Women: If you're suffering from some kind of vaginal pain, strengthening exercises (called Kegels) may help, depending on the issue.
Experiment with more oral sex, or fantasies, or watching each other on videos or real life. Change things up to charge things up.
Get comfortable with yourself. You can try to reboot your system by experimenting with your body and finding what brings you a joy (for instance, many women like the shaft of their clitorises stimulated, rather than the tip, so you need to be able to communicate that with your partner). Get comfortable with the fact that a mirror, sex toys, and locked doors can be a healthy part of a solo experience that can energize your sex life with your partner.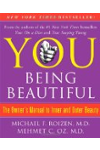 Continue Learning about Sex Drive (Libido)