One of the reasons people stop having sex is that it gets boring. Same bat-time, same bat-station, and same bat-position. I'm not going to give you a list of Kama Sutra-esque techniques or recommend the best line of "adult" toys, but I will suggest that you mix it up a little. And I don't mean just in the bedroom. If you and your partner have nothing to talk about at dinner, it is unlikely that you will have much to express later that night. If you want a more interesting sex life, start with the life part.
When couples get into a routine, when they take each other for granted, when they no longer make an effort, being together loses a lot of its appeal. One thing that has been observed in couples who have been married for a really long time - like forty, fifty, sixty years - and are still happy, is that they have found a way to preserve intimacy and maintain the erotic tension. They continue to find each other attractive, and demonstrate this interest through every word and action.
Continue Learning about Sex and Relationships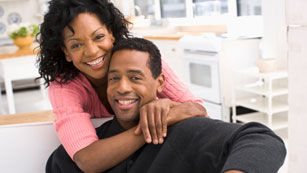 A healthy sex life and strong relationships contribute to your physical and mental health in many ways, from keeping you fit and youthful to helping you live a longer, happier life.