Women may experience discomfort, even pain, with vaginal intercourse or other forms of vaginal penetration. If penetration is at all painful, do not put up with the pain! Find out what is causing it, and do something about it. Get regular gynecological exams to find out whether there are physical causes. As an alternative to penetration, try masturbating with a partner, oral sex, and other ways of gaining pleasure. The reasons for painful penetration could include:
Local Infection: Some vaginal infections—like monilia (yeast) or trichomoniasis—can be present in a non-acute, visually unnoticeable form. The friction of a penis, dildo, or finger moving on the vulva, or in the vagina, might cause the infection to flare up, resulting in stinging and itchiness.
Local Irritation: The vagina might be irritated by a birth control foam, cream, or jelly you are using. If so, try a different brand; however, if the irritation persists, it may be a reaction to the spermicide nonoxynol-9. This spermicide can irritate the vaginal membranes and thereby increase the transmission of HIV. Alternatives include polyurethane condoms, including female condoms. Vaginal deodorant sprays and scented tampons and all so-called feminine hygiene products can irritate the vagina or vulva, as can body wash, soaps, bubble bath, and laundry detergents.
Insufficient Lubrication: In most women, the wall of the vagina usually responds to arousal by sweating—giving off a liquid that wets the vagina and the entrance to it, which makes penetration easier. Sometimes there isn't enough of this liquid.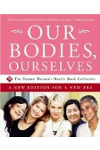 Continue Learning about Sex and Relationships