Morning erections are called penile tumescence and are completely normal. In fact, erections happen several times a night during REM sleep. Since we typically wake up at the end of an REM cycle in the morning, it's also typical that men find they awake with an erection. Blood flow is necessary to maintain tissue health, and when that blood flow enters the penis, it causes the tissues to swell, hence an erection occurs. It doesn't usually mean that you are actually aroused, however.
Men who get erections in the morning should be congratulated. Celebrate that those covers are pitched like a tent when you wake! Men tend to experience their highest daily blood levels of testosterone or a surge in testosterone in the early to mid-morning (generally around 6 to 8 a.m.). Testosterone is one of the primary hormones that helps put men in the mood and helps to make the male equipment stand as tall as a new military recruit at boot camp. Morning erections and an increased sex drive are good indicators that the machinery and the circuits to the machinery are working well! Healthcare professionals are well aware of the testosterone peak and generally test blood testosterone levels no later than 9 a.m. Determining the maximum hormone release is an important piece of information in assessing a man's sexual health.

Morning erections are so common that doctors use the presence or absence of a nocturnal erection as a sign of your potential sexual health. If you don't experience them regularly, then discuss this fact with your doctor at your next visit. If they are a regular occurrence for you, then celebrate in some appropriate fashion of your choosing!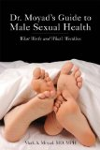 Continue Learning about Sex and Relationships