The U-Spot is the common term given to the area that surrounds the opening of the urethra in women. This area can be particularly sensitive because the female urethra is surrounded by spongy erectile tissue that fills with blood upon sexual arousal. This spongy tissue extends from the anterior vaginal wall, around the urethra, all the way to the pubic bone. Anatomists have called this spongy tissue the Skene's glands, or the periurethral glands. Some even call it the female prostate and believe this is where female ejaculate may come from. The skin that is directly over this spongy tissue, then, is known as the U-Spot. It's already very sensitive on it's own, but becomes even more sensitive once a woman gets sexually aroused.
Continue Learning about Sex and Relationships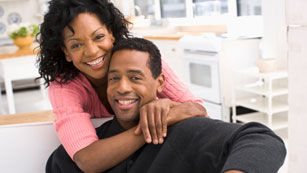 A healthy sex life and strong relationships contribute to your physical and mental health in many ways, from keeping you fit and youthful to helping you live a longer, happier life.