Sexual orientation refers to whom you are sexually attracted as opposed to what social role you play. There are many books, journals and websites that can answer this question. They will all essentially say just that. There are many terms to describe every eventuality; gay, lesbian, bi, and so on. The answer published by the Boston Women`s Health Book Collective has an excellent list.
Sometimes the real question is not what is sexual orientation but rather how do I know what my sexual orientation is. If you are asking that question, then you already have some sense of potentially being something other than heterosexual, which is most common. It is very healthy to be sufficiently aware of yourself and to ask those questions. Find a reliable and confidential resource to help guide you as you find your own answers. There are organizations, counselors, even friends and relatives that could help and would be willing to do so.
Sometimes people do not know enough about their feelings to ask those questions. They have been raised in an environment that does not allow alternatives to heterosexuality and so have never permitted other feelings or thoughts to enter into their conscious mind. They may live their whole lives without ever exploring their real selves. Hopefully, eventually, as they mature, these folks will find themselves at a stage of self-discovery and in a sufficiently tolerant environment where they can shed social pretense and embrace their reality, whatever that may be.
Many of us confuse a gender identity and sexual orientation. The distinction between the two is simple. Our gender identity is about who we are, and our sexual orientation is about whom we find attractive. Of course, how we identify our gender influences how we name our sexuality and whom we are attracted to may change throughout our lives. Following are a few common terms used to describe various sexual orientations.
The terms "women" and "men" are used below for simplicity. However, these are meant to include anyone who identifies with them, including Male to Female Transsexuals (MTFs) and Female to Male Transsexuals (FTMs).
Straight or Heterosexual: Refers to women who are sexually attracted to men and men who are sexually attracted to women.
Gay : Refers to men who are sexually attracted to men.
Lesbian: Refers to women who are sexually attracted to women.
Bisexual: Describes people who are sexually attracted to both men and women.Queer: Still a powerful derogatory term for gays in some communities, it is now used positively by many lesbian, gay, bisexual, and transgender people to refer to themselves. It is sometimes used to describe an open, fluid sexual orientation.
Asexual: Describes someone who is not experiencing or is not acting on sexual attraction at a given time.
Pansexual: Describes someone who is attracted to people across the range of genders. This term is often used by those who identify as transgender or genderqueer or who are attracted to people who are transgender or genderqueer. Some of us have reclaimed historically negative terms such as "queer," "fag," and "dyke" and use them affirmatively to describe ourselves. This is a political act that attempts to take the power out of these slurs. Some of us choose not to label our sexuality at all. It's important not to assume that we know another person's sexual orientation or identity.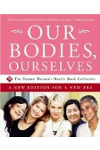 Continue Learning about Sex and Relationships