There are dozens of types of lubricants on the market, and, believe me, they're not all high-quality! Some contain hormones. Some are oil or petroleum based (which can destroy condoms, are difficult to wash off, and may stain). Some contain anesthetics. And many simply don't work as promised (they dry out quickly or simply aren't "slippery" enough). Water- and silicone-based lubricants may be the best ones to use. Those that contain niacin and L-arginine may increase sexual pleasure quicker by increasing blood flow to the region.
Continue Learning about Sex and Relationships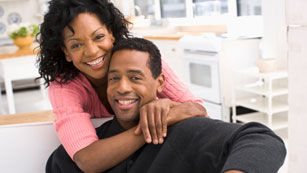 A healthy sex life and strong relationships contribute to your physical and mental health in many ways, from keeping you fit and youthful to helping you live a longer, happier life.