Discomfort during or after intercourse is called dyspareunia. Conditions of both the genital and urinary tracts can cause it. The symptoms often mimic a bladder infection.
Other sexual pain disorders that cause dyspareunia include:
Urogenital atrophy. A condition caused by decreased estrogen levels. It is often seen in menopause, but also occurs in pregnancy, with breast-feeding, and sometimes with the use of oral contraceptives. Estrogen loss causes the vagina and urethra to become thin, dry, and hypersensitive.
Painful bladder syndrome (interstitial cystitis). The cause of this condition is unknown, but symptoms can flare with intercourse.
Urethral diverticulum. A small pouch that forms on the urethra can trap urine. This causes painful swelling near the opening of the vagina.
Allergy. The genital tissues are sensitive and many environmental agents can cause irritation. Some women are allergic to certain condoms and lubricating jellies.
Vulvodynia. This is a painful condition of the tissues just outside the vagina. This may sometimes result from a nerve disorder in which false signals of pain are sent to the brain in response to simple touch.
Vaginismus. Painful, involuntary spasms of the pelvic floor muscles
You need a thorough evaluation by your doctor to find the cause of your symptoms. Effective treatments are usually available to relieve dyspareunia, but choosing the best approach depends on your specific diagnosis.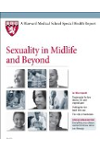 Continue Learning about Sex and Relationships