Perhaps to the disappointment of fashion manufacturers and hair stylists everywhere, smell seems to be one of the dominant factors in attracting partners. Adults release chemical compounds called pheromones, which secrete smells that make us attractive to others. It's a chemical reaction more than a cerebral one, which is why we're attracted to some people and repelled by others without really knowing why.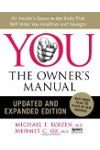 Pheromones - odorless (to your conscious smeller) steroids that can be detected at picogram concentration (that's one trillionth of a gram, sort of like a single molecule dancing along) - float through the air, stimulate nerves in your nose. The nerve signals are carried to your brain, and trigger complicated chemical reactions that ultimately end with a question like, "Can I buy you a drink?" (They're also important because they help animals distinguish each other - so that father doesn't naturally breed with daughter and thus increase the chance of genetic mutations.)
Pheromones and testosterone both seem to be direct drivers of sexual desire and activity in long-term relationships. (Even after we find a mate, we can respond to all kind of pheromones of different people; some attract us and some repel us.) Some research even indicates that pheromones applied to the skin increase the amount of sex between and among men and women.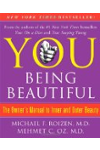 Continue Learning about Sex and Relationships