Most drug stores have a dizzying selection of lubricants, but almost all are water based. While readily available and inexpensive, most water-based lubricants are gloppy, sticky and contain a propylene glycol preservative, which can be irritating. Silicone lubricants, on the other hand, are more slippery, last much longer and are non-irritating. The down side to a silicone lubricant is that they are generally more expensive, but, remember, a little bit goes a long way.
Sex Rx: Hormones, Health, and Your Best Sex Ever
Continue Learning about Sex and Relationships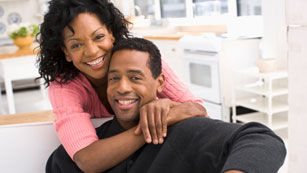 A healthy sex life and strong relationships contribute to your physical and mental health in many ways, from keeping you fit and youthful to helping you live a longer, happier life.