Many men and women mistakenly believe that bigger is better when talking about penis size and a partner's sexual satisfaction. This perception may cause men a significant amount of anxiety about penis size and it can prevent both partners from reaping the sexual satisfaction they might otherwise experience.

While some partners may enjoy larger-sized men, the truth is that penis size in and of itself is generally not the key to sexual satisfaction. For many women, the clitoris plays a primary role in orgasm ability, as does the area around and just inside the vaginal opening, which is full of nerve endings. As a result, grinding during intercourse and other types of external stimulation (such as hand or oral stimulation of a partner's genitals) are generally equally, if not more, satisfying than deep penetration. Women who enjoy G-spot stimulation also benefit from more shallow stimulation.

In fact, despite a bigger-is-better attitude, partners of men with especially large penises may find that sex becomes uncomfortable, whether vaginal intercourse, oral sex, or anal sex, for same and other-sex partners alike. A large penis isn't always an advantage during sex.

Ultimately, enjoyable sex is a function of intimacy, the connection between two partners and the many other intangibles that make sex meaningful. We all need to work with what we have and men of all shapes and sizes can do plenty to learn to satisfy and pleasure their partner.
Continue Learning about Sex and Relationships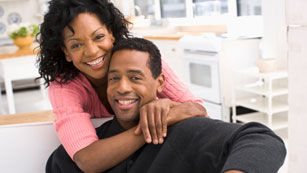 A healthy sex life and strong relationships contribute to your physical and mental health in many ways, from keeping you fit and youthful to helping you live a longer, happier life.