The vagina can hurt after sex from a lack of lubrication, rushing too fast into intercourse, yeast or bacterial infection, or even low estrogen– just to name a few. Of course if sex is new for you, or you have not been having sex for a long period of time, it can also be just the time it takes for the tissue to get used to this new activity.
Sometimes if we rush into having sex, our body and tissue are not ready for it. Hurting vagina afterwards, can be sign that we need more time warming up! More for-play and external clitoral stimulation can help your body and female tract have time to catch up with the moment. Essentially taking more time to get started with sex and a 20-minute rule for mind-body connection to build is good to follow! I have been known to write on a prescription pad for my patients "Twenty Minutes of foreplay prior to intercourse required, repeat as needed"
If sex is uncomfortable during or after, you could need to drink more water to be better hydrated and make more of your own natural lubrication, to prevent friction and chaffing. Taking in more essential fatty acids can also help, such as fish oil supplements and healthy fats in your diet.
Many sex lubricants are available in drug stores such as K-Y Liquid and Astroglide, these water based ones are best when using condoms. Other natural oils work well as lubricants too, like grape seed oil or almond oil, – but oils and Vaseline are not suggested when using latex condoms.
Yeast infections and Bacterial infections can also cause the tissue to be sensitive or burn after sex, so if that is suspected you can try a yeast treatment over the counter or get evaluated if it persists.
In menopause low estrogen thins the tissue and can cause it to hurt after sex, even when using a lubricant. Also, talk to your GYN Nurse Practitioner or Doctor for a proper evaluation and treatment options that could include vaginal estrogen therapy.
Most importantly, a vagina that hurts after sex does deserve to be evaluated by your trusted practitioner if you can't figure it out. Don't be embarrassed to ask for help!
Continue Learning about Sex and Relationships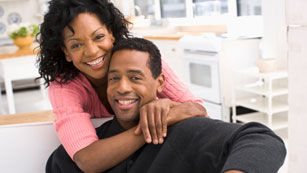 A healthy sex life and strong relationships contribute to your physical and mental health in many ways, from keeping you fit and youthful to helping you live a longer, happier life.