Vaginal intercourse is often given a lofty position as the ultimate sexual event, but clearly the story doesn't end there. Pleasurable activities -- from intimacies such as kissing and caressing to more intense types of physical contact designed to produce orgasm -- can complement intercourse or stand alone as a means for sexual gratification.

The penis and vagina are not the only tools for sexual enjoyment; people can give and receive intense pleasure without any direct genital-to-genital contact. The mouth, breasts, anal area, hands, and other sensitive spots on the skin are significant sources of erotic sensation. Even the friction of bodies rubbing together, clothed or unclothed, can bring intense sexual pleasure. Sexual activity does not require that you have a partner, either. Masturbation, viewing sexually stimulating materials, and creating fantasies all may be avenues for sexual gratification.
Continue Learning about Sex and Relationships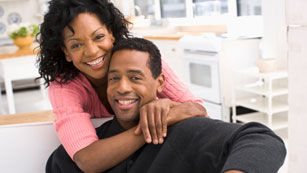 A healthy sex life and strong relationships contribute to your physical and mental health in many ways, from keeping you fit and youthful to helping you live a longer, happier life.