Researchers have known for decades that sex can not only be as beneficial as other forms of exercise in raising the heart rate, it can also promote enhanced blood flow and respiration. The increase in the rate at which blood and air circulate corresponds to a greater supply of oxygen throughout the body, which is vital for optimal organ and tissue health. More oxygen in the body means that we are less susceptible to opportunistic bacteria, viral, and parasitic infections, colds and flus, and even cancer.

An added benefit is that sexual activity causes your blood vessels to dilate, and you send lots of blood closer to the surface of your skin. At the same time, your body pumps a lot of oxygen into your red blood cells. Many women, and some men, experience what is called a "sex flush" just before and during orgasm. And as it turns out, more blood and oxygen in skin is attractive to others.

A recent study by researchers from the University of St. Andrews in Scotland found that men selected photos of women featuring a slightly rosier glow as being more attractive. So you might want to consider a little solo satisfaction just before you head out for that big date. Who needs makeup when you can let your natural rosy glow shine through!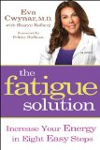 Continue Learning about Sex and Relationships