Hormones can affect a woman's level of sexual desire in a variety of ways. Menopause reduces estrogen and progesterone levels in your body (testosterone has been declining since your 20s), which can increase vaginal dryness and may lessen sexual response.

But it's not just menopausal women who may contend with a reduced interest in sex. Younger women who use hormonal contraception may also experience lowered libido.

Further, loss of desire and dissatisfaction with sex may also be influenced by social factors including physical exhaustion from crammed work and family schedules, the staleness that often creeps into a long-term sexual relationship, concerns about losing youthful attractiveness and the belief that sex in midlife or older is somehow lacking in romantic appeal.
Bio-identical estrogen in combination with bio-identical testosterone will increase desire and resonse to touch.
Estrogen, progesterone, and testosterone are hormones that affect a woman's sexual desire and functioning. In terms of sexual desire, the most influential hormone is testosterone, sometimes called the "libido" or "male" hormone. In fact, testosterone, like estrogen, is present in both men and women, though its proportions differ between the sexes. In women, testosterone is produced through the operation of the adrenals (two small glands near the kidneys) and the ovaries. Many factors affect our hormone levels at any of the following given times: including the following:
The menstrual cycle. Hormone levels fluctuate throughout the cycle. Many women who menstruate have a peak of sexual desire (libido) before and around ovulation, with a second, less intense peak during menstruation.
The Pill and other hormonal birth control methods, such as the "patch" (e.g., Ortho Evra), injectable contraceptives (e.g., Depo-Provera), and the vaginal ring (NuvaRing) affect hormone levels. Some hormonal birth control methods suppress the usual cyclical nature of our hormones and may affect desire and sexual functioning.
Pregnancy. Estrogen and progesterone levels are higher during pregnancy, and blood flow to the genitals increases. These changes, along with other physical and psychological effects of pregnancy, may lead to increased desire for some women. For others, however, fatigue, nausea, pain, fears, or issues with changing body size and self-image may squelch desire.
Nursing. Breast-feeding can suppress ovulation for months after the birth of your baby, as a result of the high levels of the hormone prolactin and reduced levels of estrogen. Many women report a drop in sexual desire while nursing. Some have no libido at all and become nonorgasmic.
Menopause. Estrogen and testosterone levels drop during and after menopause. You may experience less desire and increased vaginal dryness. For some women, relief from the fear of pregnancy may allow newfound sexual freedom.
Adrenal or ovary removal (oophorectomy). These surgeries may result in a dramatic decrease in sexual interest and frequency of orgasm, in part due to a reduction of testosterone. This is one of many reasons for avoiding unnecessary removal of the ovaries or adrenals.
Hormonal changes and their effects on sexual desire and functioning are not necessarily a problem.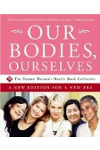 Continue Learning about Sex and Relationships