If you want your bedroom to be conducive to recharging your love life, try a little feng shui. Feng shui ("fung shway") is the art of creating a home environment that supports the life you wish to live. A key element of feng shui is creating a smooth flow of chi (positive energy) throughout your home -- including your bedroom. Here are a few feng shui tips for creating sexual energy in the bedroom:
Place romantic images in two key places in the bedroom: the wall opposite the foot of the bed (so you can see it when lying in bed), and whatever area of the room you first see when you enter. It can be a romantic painting, fresh or silk flowers, or erotic sculpture.
Don't exercise in the bedroom or you will bring the energy of hard work and exertion into your romance space.
Decorate with warm colors, beiges, reds, apricots, and yellows. Red, the color of love and passion, is best for sexual energy. Yellow is also another very good color for the bedroom because it symbolizes communication. Include soft furnishings and a comfortable bed in the room.
Remove all clutter so positive energy can flow throughout the room. Clutter blocks the flow of chi.
Display photos of you and your partner doing things together. Avoid having too many photos of friends or family members. The bedroom is a place for you to share with your loved one. Family pictures belong in the family room.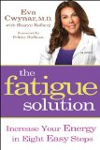 Continue Learning about Sex and Relationships