Some men with erectile dysfunction find that having one drink can help them relax, but heavy use of alcohol can make matters worse. Alcohol can inhibit sexual reflexes by dulling the central nervous system. Drinking large amounts over a long period can damage the liver, leading to an increase in estrogen production in men. In women, alcohol can trigger hot flashes and disrupt sleep, compounding problems already present in menopause.
While one drink may loosen you up, get you in the mood, and make the sort-of cute person next to you look a little bit like a rock star, too much alcohol diminishes sexual performance and response. In other words, neither giving nor receiving will be as good -- and, in some cases, you might not even be able to give. So nurse the conversation when you go out, not another glass of Beaujolais.
A lot of research suggests that alcohol should be bad for sex. Scientists have measured how alcohol affects penile swelling, vaginal engorgement, time required to achieve orgasm (both during intercourse and masturbation) and vaginal lubrication. The results? Alcohol inhibits all of these sexual responses. Erections are slower to rise and quicker to fall, vaginas are slower to lubricate, and orgasms are delayed.

And yet many people report that moderate amounts of alcohol are good for sex. In one of the largest surveys addressing the issue, 45% of men and 68% of women said that alcohol enhances their sexual enjoyment.
Consuming high levels of alcohol can cause sexual dysfunction from loss of erection to disabling the nervous system's natural sexual responses.
Continue Learning about Sex and Relationships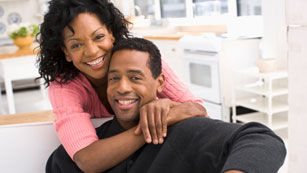 A healthy sex life and strong relationships contribute to your physical and mental health in many ways, from keeping you fit and youthful to helping you live a longer, happier life.