As we all know, the safest sex is with a disease-free partner in a mutually monogamous relationship. For some people, however, this is not a realistic option. The next best thing is to use condoms. Using a condom every time you have intercourse, and using it correctly, drastically reduces your risk of contracting a sexually transmitted disease (STD).

Making careful choices when it comes to sexual partners is a key element of safe sex. Men who have sex with men, intravenous drug users, and former prisoners and their sex partners -- no matter what their sex -- are all at higher risk. Get to know your potential sex partner before you actually have sex. Talk to your partners about their sexual history, and about yours. Don't assume that younger partners are less risky. Quite the opposite. Two thirds of STDs are diagnosed in people under thirty-five.

When it comes to safe sex, remember three rules:

1. Look out for yourself. Always. Don't depend on your partner for protection. No matter who your partner is or what your partner says, make sure you use a condom. No matter how it feels at the moment, don't take needless risks.

2. Talk before you act. Talk honestly and forthrightly with your partner about sexual history and safe sex before you ever get to the bedroom. Trust is an important part of sexual intimacy.

3. Don't believe your partner. As I just said, trust is an important part of sexual intimacy. Honest talks and full disclosure of past behaviors are essential for practicing safe sex. However, that isn't enough. Your partner may tell you in good faith that he or she has no sexually transmitted disease (STD), but he or she may be wrong. Since many STDs are "silent" (not apparent), a person may be unaware of the infection for years but still be capable of transmitting the disease. Also, many people have problems talking about STDs, a potentially embarrassing topic. Surveys show that a large percentage of people say that they would lie if asked about past sexual behavior. A recent study of sexually active human immunodeficiency virus (HIV)-positive patients showed that four of ten had not told their partners about their disease status. Always wear a condom.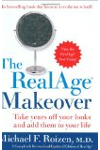 Continue Learning about Sex and Relationships