Ashwagandha can be very helpful both for libido and stress response! Ashwagandha is an Ayurvedic herb known to have aphrodisiac and mood-stabilizing properties. Recent studies suggest it activates the hypothalamic-pituitary-gonadal axis, influencing production of androgens in an adaptogenic fashion- that means it adapts to what you need! In many women I find that they need a comprehensive blend of herbs to get the most desired results for libido, and they need to give it several months to work.
There are many aspects of health that can support Libido, healthy diet, regular exercise and good pelvic floor circulation and awareness, but especially stress reduction in women! While men find having sex a major stress reliever, most of the time it is the opposite for women; women must be relaxed and de-stressed to want and fully enjoy sex to its fullest. We explore libido further in my article here;
http://www.womentowomen.com/sexualityandfertility/menopause-sexdrive-libido.aspx
I often suggest a blend of herbs as found in Herbal Equilibrium formula, as part of the Personal Program for Hormone Imbalance detailed here;
http://www.womentowomen.com/products/herbalequilibrium.aspx
http://www.womentowomen.com/programs/hormonalimbalance/default.aspx
Some of the supplements that are purported to help sexual function include ginseng (which may work through the same mechanism as Viagra, by upping nitric oxide to increase blood flow), yohimbine, and gingko biloba (both similarly working to increase blood flow to the penis). Their effectiveness hasn't been proven.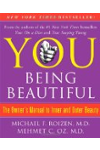 Continue Learning about Sex and Relationships