Other than reproduction, does sex have a higher purpose? For one, sex can serve as that nirvana moment between couples - a time when you feel complete happiness and intimacy, a time when you express your love to your mate. In other words, sex is designed to make you feel good. Real, real good. How good? For starters, consider that:
Men who have sex three times a week can decrease their risk of heart attack and stroke by 50 percent.
Women who enjoy sex tend to live longer than those who don't. Great sex makes your body feel and be the equivalent of two to eight years younger - same for men who have 150 to 350 orgasms a year, compared to the average of once per week.
Having orgasms seems to also help decrease general pain.
Increasing sex from once a month to once a week, according to researchers, is the happiness equivalent of an additional $50,000 in income for the typical American.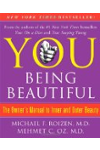 There are many reasons why you should have regular sex, and not just because you think you should. Regular sex rejuvenates you, relieves stress, boosts immunity, de­creases depression, releases feel-good chemicals called endorphins, and actually improves sleep.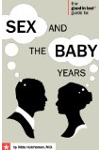 More About this Book
The Good in Bed Guide to Sex and the Baby Years
Available at a substantial discount for a limited time only, thanks to support from K-Y(R) Brand!Once you get down to the business of baby-making, the advice will pour in: books, magazines, in-laws,...
Continue Learning about Sex and Relationships