Making love is like any other exercise in that the longer your heart rate is maintained at a higher than normal "resting" rate, the more calories you will burn. Sexual activity, including masturbation, helps burn calories and fat, according to some studies. Enjoying safe sexual intercourse three times a week or more can burn anywhere from 200 to 600 calories. This, in turn, will help keep the weight off while promoting improved blood circulation, oxygen flow, and the release of the body's own natural pain-killing hormones.

While the intensity of sexual exertion differs from one individual to the next, even slow, leisurely sex is enough activity to raise your heart above its normal rate because of the hormones that are released during the excitation. If maintained throughout the year, the caloric expenditure involved in having intercourse three times a week may be equivalent to jogging 75 miles.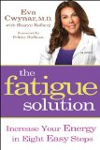 Sex burns an average of about five calories per minute, depending upon your weight. Even steamy kisses can boost your heart rate and burn calories.
Continue Learning about Sex and Relationships