No need to trash his magazines or delete his bookmarks: In this video, sex therapist Sari Cooper discusses the normal -- and healthy -- role that watching porn plays in a man's sex life.
The Internet has made porn much more accessible -- and the frequent masturbation it triggers may be making men too worn out for sex with a real partner. Men are masturbating 50 to 500 percent more than they would normally without Internet porn. So if a guy normally masturbated once a day, he might now be doing it two or three times a day. If he masturbated three times a week, he might now be getting graphic with his graphics 15 times a week. If you're 17 and single, this might not be a problem. But if you're 40 and toting a gut, it's an issue -- a real issue. Some guys may still feel mentally like they're 17 years old, but they can't have sex that way. Their bodies have changed and so have their refractory periods, the natural interval between erections. Guys with low desire may simply lack the mojo for real sex because they're depleted from masturbation.
Continue Learning about Sex and Relationships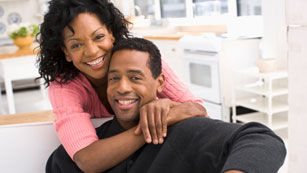 A healthy sex life and strong relationships contribute to your physical and mental health in many ways, from keeping you fit and youthful to helping you live a longer, happier life.