Sure it can. While using cycling in you exercise routine you should expect muscle development and fat loss (both of which have been unscientifically proven to help your sex life). Additionally Cycling can be a social activity which helps introduce you to new people. Men, if you are a road rider (or daring MTB'r) you can also shave your legs, which is hardly ever met with complaint. Any side-effects of cycling can be dealt with by having a proper bike fit, which includes saddle selection. Everyone is shaped a bit differently, so it is important to find a saddle that fits your pelvis, it is key. An informal survey of professional bike racers with children suggest there is nothing to fear.
There is a possibility that bike riding can cause erectile dysfunction, however, I would not lose sleep over this. You can purchase a well-fitted bike that makes riding easier on the delicate areas; for example, one with handlebar height that is slightly lower than the bike seat. You can improve your technique and get a bike (road bike over a mountain bike for some) and bike seat that do not put as much pressure on your perineum (the area between the anus and testicles). Ask your doctor or bike dealer about all of these issues.

It is possible that perineal compression can occur from bike riding. It can lead to blood flow, cellular and neurologic issues that can increase the risk of erectile problems. Female cyclists could arguably also run the risk of sexual dysfunction issues. However, the risk is small, and bike riding is such a great way to promote cardiovascular health that it can more often reduce the risk of erectile dysfunction.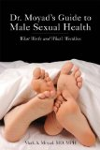 Continue Learning about Sex and Relationships