Many, but not all, antidepressants can cause sexual problems ranging from decreased interest and arousal to poor sexual functioning and inability to achieve orgasm. Often these side effects go away after a period of time on medication, but this can take as long as a few weeks to several months. Certain antidepressants are more likely to cause sexual problems, such as Paxil (paroxetine), and some are less likely, such as Wellbutrin (buproprion) or Brintellix (vortioxetine). Fortunately, any sexual problems caused by an antidepressant will improve once the medicine is stopped.

Many people on antidepressants assume that if they are having sexual problems, it is from the medicine. There are a host of other potential causes of sexual problems, ranging from physical to psychological issues. If you are on an antidepressant and experiencing sexual problems, make sure you and your health care provider (HCPs) have explored all other possibilities before assuming the antidepressant is the underlying cause. Too often people stop their medicine, which does not improve sexual functioning and can significantly worsen your mood and anxiety.

If you determine that the antidepressant is causing sexual problems, there are a number of interventions that may remedy the problem. If the sexual dysfunction does not improve simply with time on the antidepressant, sometimes lowering the dose can make a big difference. Other options include adding another medication with less sexual side effects to boost the effectiveness of the medicine, or changing to another antidepressant altogether.

There are some medication "antidotes" that work for some people some of the time. There are a handful of studies showing that adding the antidepressant Wellbutrin (bupropion) or the antianxiety medicine Buspar (buspirone) can help. Sometimes a low dose of the Parkinson's medicine Requip (ropinirol) will improve sexual desire and function. The male sexual drugs such as Viagra, Cialis and Levitra may help with sexual functioning (in both men and women). None of these are approved treatments for sexual impairment by the FDA and there is the risk that those medicines could have unwanted side effects.

There are a number of ways to manage antidepressant-induced sexual problems. If this is an issue for you, talk to your HCP and educate yourself about the safest option with the greatest chance of success.
Unfortunately, some of the antidepressant drugs interfere with sexuality and sexual function by reducing libido or causing difficulty with achievement of erection or orgasm. The antidepressant drugs that are less likely to cause this problem are buproprion (brand name Wellbutrin), mirtazepine (brand name Remeron), Nefazedone (brand name Serzone) and possibly citalopram (brand name Celexa).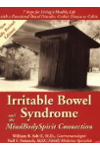 Continue Learning about Sex and Relationships