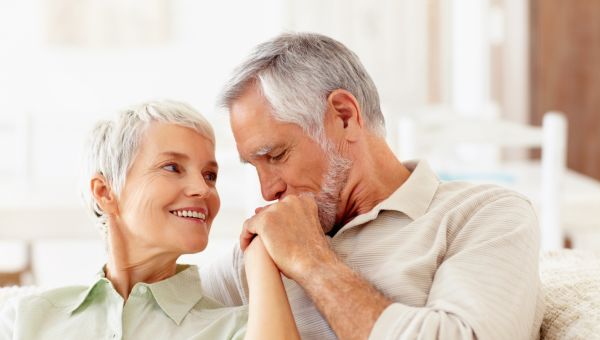 Is something slowing down your sex life? Are you overdue for some passionate, can't-keep-my-hands-off-you sex? Here's a tip: regular exercise leads to better sex.
One episode of sex lasting 20 to 30 minutes can burn 300 calories -- the equivalent of running 3 miles. But the usual episode of 2 to 6 minutes uses only 25 calories (a quarter of a mile). If you cannot walk up and down two flights of stairs without stopping, it's a sign that your poor physical condition will most likely affect your sex life. Sex burns calories, but you must be in good shape to keep it going. Get fitter -- and friskier -- with fast walks, daily swims, and other on-the-move activities.
Maintaining the health of your sex organs not only ensures longevity, but also supports a rich and fulfilling life. Above all, the most important thing you can do is follow the RealAge guidelines for decreasing arterial aging: Exercise regularly, eat a heart-healthy diet, and reduce stress. That will ensure a clear and well-flowing vascular system that promotes blood circulation to every part of your body, including your love muscles. In fact, maintaining good blood flow is one of the best ways to combat erectile dysfunction as you age.
Thankfully, just a few simple changes (like exercising regularly!) may be all that's needed to enjoy a better sex life.
Medically reviewed in January 2020.