Simple answer, No.
However, at any age, you may not choose to be sexually active for any number of reasons, including religious convictions.
As well, at any age, you may not be able to participate in sexual activity at all or to the same degree that you were accustomed to. Some of those reasons may be age- related such as osteoarthritis, dementia, etc.
Bottom line - a number of health issues may impact your sex life but there is no magic number involved.
Sex doesn't stop after 50. Or 60. Or 70. In fact, it never has to stop. Sexuality is a major part of who you are. Embrace the fact that your body changes. Just because you've lived in your house for a long time doesn't mean you let the weeds grow to the second-floor window or keep the furniture in the same place you did in the '70s. You take care of and redecorate your home and your body because you feel satisfaction in being attractive to others-and to yourself.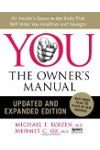 Continue Learning about Sex and Relationships