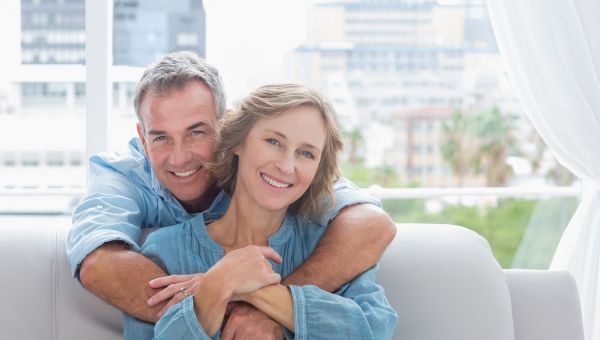 Thirty-two thousand Baby Boomers are members of USA Triathlon; tens of thousands more cycle, swim and jog regularly. An astounding 61 percent say they feel nine years younger than they really are—and there's nothing like a younger RealAge!
All that get-up-and-go means the, ahem, older generation has lots of energy, which of course translates into more active intimate relations. In fact, today over 70 percent of men and 50 percent of women in their 60s report that they're sexually active. A lot of kiss and vinegar, you might say!
And that doesn't surprise us, because it turns out that vinegar, whether apple cider, balsamic or rice wine, is a smart part of a healthy lifestyle. Vinegar helps reduce blood pressure, improves your blood sugar response (reducing the effects of diabetes) and helps prevent heart disease. It has antibacterial properties and contains polyphenols and acetic acid. The latter inhibits your body's ability to store fat while boosting its ability to burn it! All that helps protect you against sexual dysfunction.
Just one word of caution: Good health and great romance calls for smart protection against sexually transmitted diseases (STDs) such as herpes, gonorrhea and chlamydia. And boomers seem to be overlooking that! The CDC estimates there are 20 million new sexually transmitted infections annually, but only half are among young people.
So what's the solution? Stay energetic and engaged for sure—but start relying on disease-protecting condoms for safety. With good-for-you condiments and condoms you can go, go, go!
Medically reviewed in January 2020.