Before your child can develop into the virtuoso/MVP/CEO that you imagine she will become, she has to learn the basics. There are a couple of essential things to remember about basic skill development. First, it seems that major milestones tend to happen in a logical, predictable progression. Example: Not too many children walk before they sit; that's because you need the trunk support you learn from sitting and rolling in order to walk.

Second, milestones happen in quite a varied range of time. Every child develops a little differently, and you shouldn't panic if yours doesn't hit every major milestone at the typical time or if your child develops a skill, loses it for a while, and then regains it months later. In many cases, the range for developing a certain skill can actually be several months long. On the other hand, if you notice a pattern of missed milestones, don't hesitate to seek professional help from a developmental pediatrician, as the earlier a youngster receives help, the greater the chance she'll get back on track.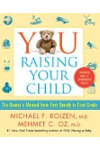 It is not always a concern if your child misses a developmental milestone or reaches the milestone a little later than other children in that age group. However, it depends on which milestone your child misses. For example, some children move from rolling and scooting to cruising and walking without ever crawling. But, if your child misses several milestones or is progressing much more slowly than expected, this may be a concern. You should discuss your concerns about your child's milestones with your child's doctor.
Continue Learning about School Age Child Development